Job Code: 25022-2849
Full-time
No Weekends
Lakeview Endoscopy is a member of the Ambulatory Surgery Division of HCA that operates and jointly owns with physicians 130+ surgery centers nationally. Lakeview Endoscopy is located in Bountiful, Utah at the Lakeview Hospital Campus. We are in search of a Surgery Center Administrator to manage the operations of the center. The ideal candidate will have experience managing relationships with physicians and previous experience in surgery center operations. A clinical background is also needed.
We offer a great deal of additional regional support resources including:
Regional CFO
Regional Vice President of Operations
Regional Business Office Manager
Regional Medical Director
Regional Quality/Risk Team
Business Development support
Regional Pharmacy Personnel
A support network of 130+ Administrators currently leading our other centers
Recruiting Support
The compensation consists of a base salary, bonus opportunity, and comprehensive benefits including a matching 401k that grows incrementally over time from 3%-9% company match. As we are a part of HCA, there are also discounts available related to healthcare, hotels, cellular phones, and a variety of others categories.
The best part about us is our culture. We place a premium on work life balance and are truly dedicated to creating a positive working environment. We are actively interviewing and encourage you to apply today!
Responsibilities:
Build the ASC's brand with physicians, patients, third party payers, and the community in general.
Facilitate positive effective working relationships with the Governing Body, Medical Director, and Medical Staff.
Call upon and coordinate the use of corporate personnel and hospital resources. This includes, but is not limited to, corporate legal and financial data processing, staffing, credentialing, marketing, human resources, and development expertise.
Responsible for business development of the center in conjunction with Business Development/Marketing Representative.
Maintain appropriate levels of personnel (this includes hiring, promoting, assigning, maintaining compensation levels; approve merit evaluations and salary increases, as well as conference and discharge, when necessary).
Participate in professional and community organizations to promote better public relations and interact with the general public in area relating to healthcare.
Understand, implement and maintain personnel policies, the employee benefit package, a wage and salary program, and appropriate job descriptions that have approval by the Governing Body.
Establish appropriate internal organizational lines of communication, authority, and accountability.
Work closely with the Business Office to institute budget controls, monitor accounts receivables and payables, prepare and project annual budgets.
Attend Medical Executive Committee meetings and present reporting related to operations.
Consult specialists in areas necessary to maintain the delivery of high standards of health care and ensure the implementation of these standards at the Center.
Implement on-going risk management program.
Education
Bachelor's Degree in Nursing or related field

Equivalent work experience may substitute degree requirement
Bachelor's Degree
Last Edited: 04/17/2017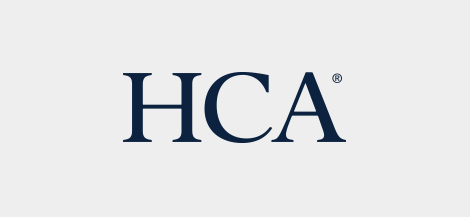 HCA is committed to the care and improvement of human life and strives to deliver high quality, cost effective healthcare in the communities we serve.
Learn more about HCA
​