Registered Nurse (RN) House Supervisor - (Part-time)
St. David's Georgetown Hospital - Georgetown, Texas
Back to search results
Job Code: 25067-52498
Part-time
Days (rotating weekends)
POSITION SUMMARY:
House Supervisor is responsible for monitoring and coordinating intradepartmental and interdepartmental functioning of the hospital.
Responsible for the direction, supervision, coordination, and evaluation of nursing performance and activities related to the care and treatment of patients within the hospital on a specific shift. Coordinates the assignments of patients to specific units within the hospital. Assigns nursing staff to specific clinical areas within the hospital to meet patient care needs. Acts as the official representative of the management and administrative staff of the hospital in their absence.
Employee's conduct must reflect the Company's values and a commitment to the Code of Conduct ethics and compliance program. Acts with honesty and integrity. Treats colleagues, customers, patients and families with respect, loyalty and dignity.
KNOWLEDGE, SKILLS AND ABILITIES:
Works autonomously, sets priorities and makes independent decisions of a complex nature. Interfaces directly with public, physicians, staff, patients, and administration and ancillary/support department representatives. Must be able to communicate effectively in complex situations involving various individuals. Must have a thorough knowledge of all policies and procedures in order to make difficult decisions within existing policy. Maintains confidentiality of patients' medical records. Regular and predictable attendance is required. Must be able to communicate effectively both verbally and in writing. Age of patients served: infant to geriatric. Must be able to demonstrate understanding of HCA's and St. David's "Patients First" safety initiative by strict compliance to all safety protocols and procedures.
EDUCATION AND EXPERIENCE:
Required:
Graduate of an NLN Accredited School of Nursing.
Minimum of five (5) years of clinical practice, three (3) which have been as a Charge Nurse or similar management role.
Preferred:
Bachelor of Science degree from an NLN Accredited School of Nursing
1-2 years experience as House Supervisor.
LICENSES AND CERTIFICATES:
Required:
Current license to practice as a Registered Nurse in Texas (or current RN compact license in appropriate state if claiming residency in other state). Current BLS and ACLS.
Preferred: Certification in area of specialty, per facility requirements
REPORTING RELATIONSHIP:
Reports to:
CNO, Director of Nursing/Clinical Practice or designee, dependent upon facility reporting structure.
Positions Supervised: None
Associate's Degree/College Diploma
Last Edited: 03/16/2017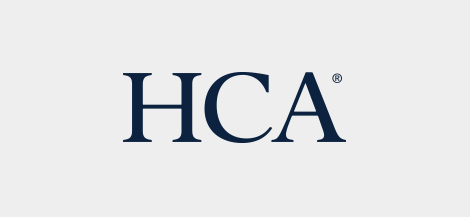 HCA is committed to the care and improvement of human life and strives to deliver high quality, cost effective healthcare in the communities we serve.
Learn more about HCA
​