Surgical Technician PRN
Spotsylvania Regional Medical Center - Fredericksburg, Virginia
Back to search results
Job Code: 25325-12526
PRN/Per Diem
PRN
We are seeking a Surgical Technologist who is ready to apply their education, experience, and skills to our surgical services family within an organization who supports leadership development and creating personalized career paths! Apply today for immediate consideration!
Come join our family at Spotsylvania Regional Medical Center (SRMC), a 126-bed acute facility, located in the beautiful city of Fredericksburg, known for its charm, family owned shops, and local restaurants. SRMC is an HCA (Hospital Corporation of America) facility making it a very secure and reputable facility to work with. HCA is one of the largest healthcare systems throughout the U.S, where healthcare employment opportunities are endless!
SRMC's surgical team includes highly trained physicians, anesthesiologists, nurses and other healthcare professionals. The goal is to provide expert personal care in an inviting and comfortable environment that promotes health and recovery.
In addition to general surgery, SRMC offers many surgical specialties including:
Breast surgery, ENT surgery, General surgery, Hand surgery, Gynecologic surgery, Orthopedic surgery, Plastic surgery, Podiatric surgery, Prostate surgery, Spine surgery, Urogynecologic surgery, Urological surgery, and Vascular surgery.
SURGICAL TECHNICIAN RESPONSIBILITIES
*1. Scrubs cases competently.
*2. Assists the Registered Nurse with circulating duties.
*3. Exercises sound judgment and decision-making skills on behalf of patient, self, and peers.
4. Responsible for professional growth through continuing education and in-services.
5. Communicates effectively.
*6. Organizes work to complete duties efficiently and effectively.
7. Demonstrates appropriate professional behavior.
8. Adheres to hospital policies and procedures; supports the mission of the hospital.
* THOSE SPECIFIC FUNCTIONS WITH AN (*) ARE ESSENTIAL FUNCTIONS CONSIDERED NECESSARY TO ACCOMPLISH THIS JOB.
EDUCATION
Required - High School graduate or GED. Graduate of a Surgical Technologist Program or LPN with current license in Commonwealth of Virginia along with required experience.

Preferred - Certified Surgical Technologist.
LICENSURE
Required - AHA BLS for Healthcare Providers.
EXPERIENCE
Required – Minimum two years as Surgical Technologist.


Last Edited: 04/27/2017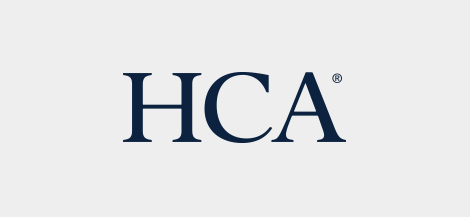 HCA is committed to the care and improvement of human life and strives to deliver high quality, cost effective healthcare in the communities we serve.
Learn more about HCA
​