Job Code: 26263-62707
Full-time
No Weekends
Are you ready for a work schedule that fits your lifestyle? "We offer No nights, No weekends, No call"
The Ambulatory Surgery Division operates over 100 ambulatory surgery centers' across the U.S. Ambulatory Surgery Centers (ASCs) perform surgeries that do not require hospital admission. They provide cost-effective services and a convenient environment. Procedures are performed in a fully equipped operating room and recovery is under the care of highly skilled nurses. Whether young or old or somewhere in between, patients and their families benefit from the comfortable environment ASCs have to offer. Surgeries performed include eye, ear, nose and throat (ENT), general surgery, gynecologic, plastic surgery, podiatry and orthopedics. Apply Now! Come Join our Team!
POSITION SUMMARY:
The Registered Nurse in this area assumes the responsibility of team leader utilizing the nursing process in planning, executing, and evaluating the nursing care given to the patient during the intra-operative period. Applies knowledge of the principles of growth and development over the life span to identify patient and family requirements relative to age specific needs.

RESPONSIBILITIES:
Plans and delivers safe, effective nursing care until patient is transferred from his/her care to that of the recovery R.N. Nursing care meets current standards of the profession, the policies / procedures of the center and is appropriate to the center's patient population.
1. Carries out all physician orders.
2. Assists with various types of procedures
3. Assist anesthesia staff as required.
4. Assesses the physical and psychological health status of patients requiring surgical/procedural intervention.
5. Applies principles of surgical asepsis.
6. Maintains attention to detail with documentation of activities during the procedure regarding use of supplies, equipment, and medications.
7. Verification of procedure; appropriateness of procedural consent(s); identification of patient and allergies

Position Requirements:
A. Licensure/Certification/Registration: Current licensure in the State of Colorado as a Registered Nurse; BLS - Healthcare provider, ACLS required.
B. Education: Graduate of an accredited school of nursing.
C. Experience: 1-3 years experience. Experience in Preoperative or Critical Care desired, Operating Room, PACU experience preferred.
D. Special Qualifications: IV Skills required, IV sedation experience preferred.
Associate's Degree/College Diploma
Last Edited: 04/20/2017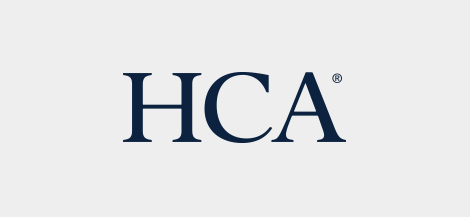 HCA is committed to the care and improvement of human life and strives to deliver high quality, cost effective healthcare in the communities we serve.
Learn more about HCA
​