Job Code: 26537-4095
PRN/Per Diem
PRN
Memorial Hospital of Tampa is seeking a qualified CNA on our 3 Medical Med/Surg unit on an as-needed basis. Interviews are being scheduled now for consideration in our upcoming orientation class.
Working under the supervision of a nurse, the per diem Certified Nursing Assistant (CNA) performs various patient care activities necessary in caring for the personal needs and comfort of patients. The position's tasks and responsibilities include:
• Bathes, dresses/undresses patients assist with personal hygiene.
• Serves and collects food trays. Assists with patient feeding.
• Transports, positions and drapes patients for exams and treatments.
• Assists patients in ambulating.
• Takes and records vital signs, weights and I & O.
• Performs non sterile dressing changes.
• Passes and collects bed pans.
• Changes bed linens.
• Provides encouragement, support and comfort to patients and
family members.
• Monitors, records and communicates patient condition as appropriate
utilizing computerized documentation systems.
• Provides age and culturally appropriate care.
• Orients and mentors new staff members.
Your Neighborhood. Your Hospital.
Memorial Hospital of Tampa, a member of HCA West Florida Division, has been providing comprehensive healthcare services for residents of south Tampa for more than 40 years. The 183-bed acute care hospital is accredited by the Joint Commission and provides 24-hour Emergency Care, Behavioral Healthcare, Cardiovascular Services, General Surgery and Imaging & Diagnostic Services. Other specialized services include an accredited Diagnostic Sleep Lab, Digestive Health, Digital Mammography, Health 4 Seniors, Interventional Radiology, Inpatient & Outpatient Physical Rehabilitation, Robotic Surgery, Ophthalmology, Orthopedics, Speech & Language Services, Weight Loss/Bariatric Surgery, Women's Health, Wound Care and Hyperbaric Medicine.
Qualifications include but are not limited to:
High School Graduate or equivalent preferred.
Current BLS certification through the American Heart Association required.
Successful completion of a Nursing Assistant training program required.
Florida Certification as a Nurse Assistant required.
Previous hospital (acute-care) experience is preferred.
Working knowledge of medical terminology required.
Customer service abilities including effective listening skills.
Ability to quickly make decisions to report patient condition with minimal supervision.
Ability to perform work that requires frequent standing, bending, reaching, squatting, kneeling, moving, lifting of patients and/or equipment up to 50 pounds.
Last Edited: 03/20/2017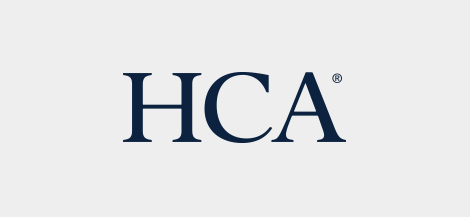 HCA is committed to the care and improvement of human life and strives to deliver high quality, cost effective healthcare in the communities we serve.
Learn more about HCA
​