Job Code: 26537-4105
Full-time
Days (rotating weekends)
Do you love your patients & come to work with a smile? Take the first step to be part of a passionate team with experienced leadership & incredible career advancement opportunities. Apply today!
Memorial Hospital of Tampa is currently reviewing applications for Charge Nurse (Registered Nurse) on our 2 West Med/Surg Unit. Interviews for this fantastic RN opportunity are being scheduled now. Our 2 West Med/Surg Unit consists of 22 all-private rooms. The Med/Surg Charge Nurse (RN) supervises nursing activities in assigned unit for the duration of the assigned 12-hour shift or in the absence of nursing management. Registered Nurse applicants should have a minimum of two (2) years RN experience, preferably in an acute-care setting, and prior supervisory experience is a plus.
Memorial Hospital of Tampa has been providing comprehensive healthcare services for residents of south Tampa and the surrounding community for over 40 years. Recent renovations and the addition of state-of-the-art technology has kept the hospital modernized to provide high-quality medical care, including emergency medicine, diagnostic procedures, surgery, outpatient therapies and acute care for hospitalized patients. With a high caliber medical staff and a team of caring, skilled employees, it's no wonder Memorial Hospital has a long-standing reputation for excellence.
At Memorial Hospital of Tampa, we are committed to the care and improvement of human life. In recognition of this commitment, we will strive to deliver high quality, cost-effective healthcare in the community we serve. Our vision is to establish Memorial Hospital of Tampa as a leader in providing PREMIER healthcare services in the South Tampa Community.
P ... Patient Centered

R ... Responsible

E ... Exceptional

M ... Medical Care with

I ... Innovation

E ... Empathy and

R ... Respect
Our 183-bed acute care hospital is accredited by the Joint Commission and provides 24-hour Emergency Care, Behavioral Healthcare, Cardiovascular Services, General Surgery and Imaging & Diagnostic Services. Other specialized services include an accredited Diagnostic Sleep Lab, Digestive Health, Digital Mammography, Health 4 Seniors, Interventional Radiology, Inpatient & Outpatient Physical Rehabilitation, Robotic Surgery, Ophthalmology, Orthopedics, Speech & Language Services, Weight Loss/Bariatric Surgery, Women's Health, Wound Care and Hyperbaric Medicine.
Current Florida State Registered Nurse license
Current BLS (Basic Life Support) required
Current ACLS (Advanced Cardiac Life Support) required
Nursing Diploma or ASN required; BSN strongly preferred
Minimum of two (2) years experience as a Registered Nurse
Previous RN experience in an acute-care setting strongly preferred
Prior supervisory experience a plus
Current NIHSS (National Institute Health Stroke Scale) a plus
Last Edited: 03/21/2017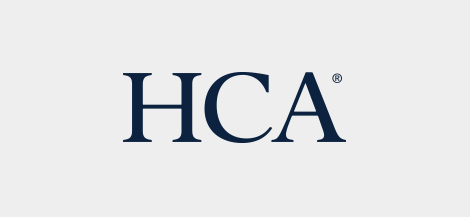 HCA is committed to the care and improvement of human life and strives to deliver high quality, cost effective healthcare in the communities we serve.
Learn more about HCA
​