Respiratory Therapist (RRT) Full Time Nights
Stone Springs Hospital Center - Dulles, Virginia
Back to search results
Job Code: 26630-13044
Full-time
Nights (rotating weekends)
Respiratory Therapist (Full Time) Nights - 36 hrs per week, 6:45p - 7:15a, rotating weekends
StoneSprings Hospital Center, Dulles, VA
As a Respiratory Therapist your work can be challenging yet very rewarding. You consult with physicians to develop a treatment plan for the patients, perform the diagnostic tests, give treatments and monitor progress and teach and educate patients. And in the end, make a huge difference in the life of every patient you serve. No wonder we want you to join our team of Respiratory Therapists today!
We are looking for candidates with clinically sound respiratory therapist skills who have a strong background in Med/Surg, ICU or PCU care. Pediatric and neonate experience a plus!
Conveniently located on Route 50, StoneSprings Hospital Center, a 124-bed acute care HCA Healthcare facility opened in 2015 serving Loudoun County, VA, offering a comprehensive range of medical services in this state of art facility including:
A full-service, 24/7 ER

Orthopedics

Advanced heart and vascular care

Extensive diagnostic imaging and interventional radiology capabilities

Minimally invasive robotic surgery

Maternal/Child Health Services
Whether you're a nurse, doctor, clinician or support staff member, you'll have the chance to do challenging, career-enhancing work, while benefiting from the work/life balance made possible in a community setting. You'll enjoy an abundance of opportunities to grow and thrive in an atmosphere where you're valued as an individual, provided opportunities for growth, treated fairly and given a voice in decision making.
PURPOSE
Administer/perform and document all established department services and special procedures to aid in the diagnosis and treatment of patients. Responsible for assessing, planning, implementing, evaluating and documenting all aspects of patient care. Therapist will work closely with all health care providers to facilitate and coordinate efficient, effective, quality health care. The individual must demonstrate knowledge of the principles of applicable patient growth and development, possess the ability to assess data reflective of patient's age-specific needs; and, have the ability to provide care needed by all treated patient group(s). Therapist will implement and/or comply with all the policies, procedures and standards of the department and the institution.
Requirements:
Education: Graduate of an NBRC approved program for respiratory therapy, qualifying candidate for certification/registry.
License: Current Licensure as a Respiratory Care Practitioner in the Commonwealth of Virginia
Certification: Certification from National Board Respiratory Care (NBRC); BCLS, NRP, ACLS and PALS within 90 days of hire.
Experience: Previous experience in all aspects of respiratory care preferred.
Last Edited: 06/09/2017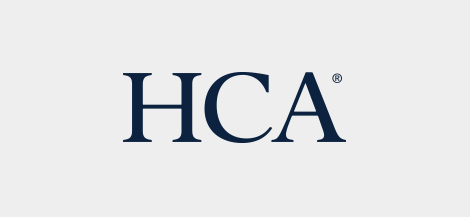 HCA is committed to the care and improvement of human life and strives to deliver high quality, cost effective healthcare in the communities we serve.
Learn more about HCA
​