Job Code: 26760-745
Full-time
No Weekends
Putnam Community Medical Center, a 99-bed, acute care facility, located at 611 Zeagler Drive, in Palatka, provides the latest technology with the assurance of highly trained, caring professionals to the residents of Putnam County. The hospital serves North Central Florida with a full complement of quality healthcare services while maintaining cost-effectiveness.
The hospital provides individualized care directed to the specific needs of each patient. Putnam Community Medical Center offers a 10-bed Intensive/Critical Care Unit, Step-Down Care Unit, Cardiac Cath Lab, medical and surgical units, family birthplace center, and a 24-hour emergency department. We also provide inpatient and outpatient rehabilitation services.
POSITION SUMMARY:
Under general direction of the manager, determines the medical necessity of all admissions and the need for continued stay. Identifies the provision of appropriate or timely services. Assesses the discharge planning needs for patients of all ages and coordinates the delivery of services to meet those needs, from time of admission all the way through the discharge to lower level of care needs arrangements and call back evaluations.
ESSENTIAL FUNCTIONS:
Consistently deliver the best in customer service and patient care. As a team member, demonstrate respect, dignity, kindness and empathy in each encounter with patients, families, visitors and other employees
Champion PCMC's mission, vision and values; comply with the policies and procedures, ethical standards and code of conduct set forth by the company
Coordinates care and services within the case managed population
Facilitates an interdisciplinary approach to patient care
Ensures an effective Utilization Review Process
EDUCATION:
Associate's Degree in Nursing required; Bachelor's Degree in Nursing preferred.
LICENSURE/CERTIFICATION:
Current Registered Nursing license in the State of Florida
EXPERIENCE REQUIRED OR PREFERRED:
Two (2) to three (3) years of recent experience in a health care setting with responsibilities including planning, coordination, and delivery of case management services such as education, psychosocial support, discharge planning and utilization management.
An EEO/AA Employer M/F/V/D. Tobacco Free Campus
Last Edited: 04/19/2017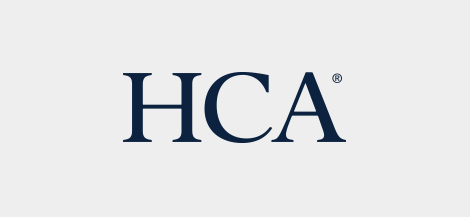 HCA is committed to the care and improvement of human life and strives to deliver high quality, cost effective healthcare in the communities we serve.
Learn more about HCA
​