Job Code: INT-06676-48625
Full-time
Days (rotating weekends)
POSITION SUMMARY:
Under the general supervision of the unit's Director or designee the Supervisor Nursing Unit assumes responsibility for direction and coordination of all functions in the unit on his/her designated shifts. In collaboration with other members of the management team, this individual is responsible for the ongoing assessment of the quality of patient care services provided in unit.
The Supervisor Nursing Unit:
A. Assumes responsibility for direction and coordination of all functions during the designated shift.
B. Functions as a resource person for staff members and assists in necessary education of individual members of the nursing staff.
C. Assumes responsibility for the overall quality of nursing care provided when s/he is on duty.
D. Makes decisions regarding activities within these areas based on Administrative Operational Standards, Nursing Standards, Human Resource Standards, and Standards of Care for the unit, in collaboration with other members of the management team.
EDUCATION:
Education Required: Graduate from an accredited nursing program OR current enrollment in an Alternative Entry MSN program.
Education Preferred: Completion of or actively pursuing a BSN degree
EXPERIENCE:
Preferred: Minimum of two (2) years of clinical practice in the clinical specialty of his/her unit. Leadership and management
experience is highly desirable.
KNOWLEDGE, SKILLS AND ABILITIES:
Works autonomously, sets priorities and makes independent decisions of a complex nature. Interfaces directly with public, physicians, staff, patients, administration and ancillary/ support department representatives. Maintains confidentiality of patient's medical records. Written and verbal communication skills adequate for performance of the position. Written & verbal communication skills along with the supervisory skills are required.
Must be able to demonstrate understanding of HCA's and St. David's "Patients First" safety initiative by strict compliance to all safety protocols and procedures. Recognizes that variables such as age, race, nationality, culture, disease-causing vulnerabilities, socioeconomic factors affect the patient populations under their care as defined in the unit's provision of care statements. Uses interventions appropriate to these factors (e.g., interpreter, dietary preferences, social service consult, etc.). Expected to abide by all policies and procedures and inquire when needed for clarification.
As a Registered Nurse caring for acute stroke patients, you will be required to:
Maintain annual NIHSS as per your department direction
Maintain 8 hours of stroke education per year as per your unit direction
Ensure you have completed mandatory stroke core measure module on health stream per your unit direction
LICENSE/CERTIFICATION:
Required: Current licensure in Texas as a Registered Nurse or identified compact state.
Current verification of competency in cardiopulmonary resuscitation
ACLS within 6 months of hire
Last Edited: 03/09/2017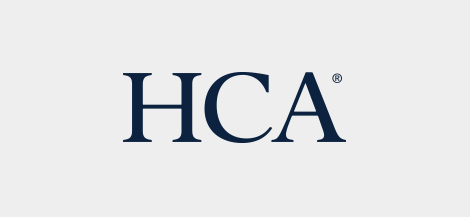 HCA is committed to the care and improvement of human life and strives to deliver high quality, cost effective healthcare in the communities we serve.
Learn more about HCA
​