StaRN - Perioperative New Graduate Residency - Mainland (Starts:April 24h)
Mainland Medical Center - Texas City - Texas City, Texas
Back to search results
Job Code: StaRN-MMCOR
Full-time
Days (rotating weekends)
*** Please make sure to read thoroughly ***
Come and join our StaRN New Graduate program! We invite new graduates to apply for a unique opportunity to be given didactic and clinical training in the area of Perioperative.
This program will allow new graduate nurses and nurses with no previous OR experience, obtain experience through an intensive internship program and then transition to staff roles within a hospital.
The paid 24 week program (6 months) combines blended learning with 24 weeks of didactic, demonstration/return demonstration, skills practice, case studies, eLearning, and clinical preceptorship with rotations in the Operating Room/Surgical Suite.
There is a significant amount of instruction provided each day, that there is NO opportunity for "make up days" during the program.
The program start date is: April 24th, 2017
Due to the value associated with the program, the hourly rate will be $27.28 an hour the first year (RN Credit is given to those with LVN, Paramedic, EMT, CNA, RRT, ect - Please inquire for more details). All who successfully complete the StaRN program will transition into full-time roles at hospital you are hired for, in the department they are selected for during the initial interview process.
All who are selected for this program will be asked to sign a 2 year commitment with the facility that they are hired at. If a candidate chooses to leave the facility before the 2 year commitment is fulfilled, they will be required to meet a pro-rated monetary responsibility.
Mainland Medical Center
Mainland Medical Center has an outstanding team of more than 725 medical staff and over 200 physicians. Together, we offer a complete continuum of specialized health programs to improve the health of our community.
Since being founded in 1952, MMC has grown from a 90-bed hospital to a 223-bed acute care facility offering quality, compassionate care with state-of-the-art services. That growth is a reflection of the changing needs of our community and patients as well as rapidly advancing medical technology.
Graduate Nurse of an accredited nursing school within the last 8 months.

Experience RN with NO previous OR/Perioperative experience.- may apply as well (Compensation will be paid based upon nursing years of experience)

Texas RN License, TX NCLEX date pending or having their TX NCLEX date within 2 weeks into the program.

Self-motivated and strong communication skills required.
**Please note that due to training room availability, there may be weekend and evening classes during the first 12 weeks of the program.
Last Edited: 03/20/2017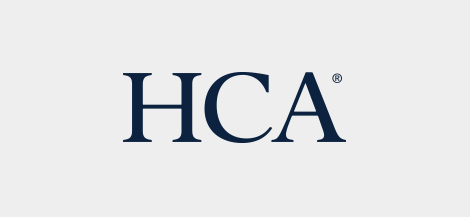 HCA is committed to the care and improvement of human life and strives to deliver high quality, cost effective healthcare in the communities we serve.
Learn more about HCA
​