For New Graduates
HCA operates more than 1,200 facilities in 20 states across the country, with a wide range of opportunities available for both clinical and non-clinical professionals. Clinical roles include nursing, allied health and pharmacy. Non-clinical roles include business operations and the enormously important and fast-growing field of IT.
We see the greatest opportunity for entry level talent in our IT department, which offers an excellent opportunity for recent grads to have a direct influence in creating positive change in healthcare technology.
HCA IT&S encompasses such roles as help desk consultants, application engineers and developers, database administrators, security analysts, network administrators, product analysts, business analysts and project managers.
No two days are the same in IT&S; you'll learn to manage people and projects while developing processes and software that help our clinicians treat and manage patients more effectively.
Austin, Teradata Database Analyst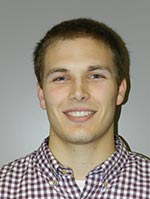 University: Vanderbilt University
Degree: BA in Economics & Spanish
What is your degree? How do you use it in your role?
I majored in economics and Spanish. My coursework in economics got me interested in the healthcare industry. Spanish does, in fact, come in handy because as a database analyst, I had to learn a computer language. Though it's a different kind of language, there are many similarities in the processes required to learn them.
Why did you choose to work at HCA?
There are not many companies that are willing to hire in IT and train completely on the job. I was lucky HCA was one of them, because as I was searching, I really came to admire HCA's corporate culture and its role in the sector and in Nashville. HCA truly invests in their employees.
Provide an overview of your job at HCA.
I am a Teradata Database analyst and I use a computer language called SQL. Company data (financial, clinical, supply chain, etc.) runs on Teradata software. My job consists of making sure the data is organized logically, that it is secure, and that all data processes are running smoothly.
What is the most interesting project you have had the chance to work on?
Our team recently oversaw the transition to new higher-capacity Teradata hardware. This required moving every bit of data to the new system from the old system, which is a very sensitive task because of what could happen if anything were to go wrong. Following the upgrade, we are able to do our job much more efficiently. The expansion is exciting.
What have you learned about HCA from working here? What have you come to appreciate?
Working at the corporate campus, I have gained an appreciation for the breadth of responsibilities we all share. I look forward to my role expanding even more. The thing I like most about HCA as a recent graduate is the extent to which IT&S will go to train its employees. I know if there is anything I want to learn or do, my team will make that possible for me. Though HCA is a larger company, the culture is extremely personal. This benefits recent graduates tremendously because it offers such diverse opportunities for growth.
What type of student would you suggest look into applying IT&S opportunities in the future?
A career path in IT&S would be great for those who are curious, engaging, and have attention to detail. Those are all important when learning something completely new, as computer science was to me. If that's something you might enjoy, IT&S is the way to go. It's a growth industry, as is health care, right now in particular.